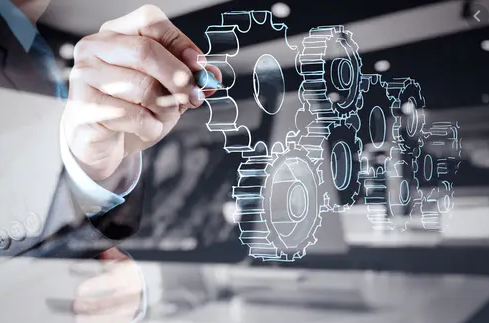 Sub-Saharan Africa suffers a massive shortage of engineers, a cadre of professionals key to accelerating the continent's development agenda. Mount Kenya University plans to establish a premier school of engineering because of the aforementioned shortage, and has already committed Ksh1 billion to the cause. The University is basically harnessing its heritage of excellence in applied science and technology training. This is excellence gained during its 20-year journey since it was established as a post-secondary technical institution. The construction of the stand-alone engineering school on MKU's Happy Valley land is part of MKU's five-year Strategic Plan. The School will have state-of-the-art engineering workshops and laboratories, executive offices for administrators and other staff, modern ICT facilities and attractive recreational amenities, among other infrastructure.
The socio-economic development of a country is perceived as mainly determined by the mastery of technology and its applications to development. The practice of engineering does not exist outside the domain of societal interests. That is, the practice of engineering has an inherent (and unavoidable) impact on society. Engineering is based upon that relationship with society. For instance, in the United States, engineering education is a key part of the science, technology, engineering and math (STEM) initiative that forms the backbone of that nation's development agenda. The bottom-line is that the practice of engineering is encouraged for one major reason: the benefit of society.
The demand for engineering graduates is set to continue rising, especially for economies with ambitious development agenda such as Kenya with its Vision 2030 dream. From the foregoing, and the increasing demand for engineering studies, the old thinking in certain mind-sets that engineering is expensive to offer and attracts few scholars, is repugnant. In Kenya, the demand for engineering approved programmes is unparalleled. With energy exploration, production and conservation among the country's most urgent agenda items, along with coping with climate change, engineering professionals will continue playing a pivotal role in economic development. This is the reason MKU, with its history in technological training, must take a lead in the training of engineers. Hence, the establishment of the School of Engineering, Energy and the Built Environment at MKU is a well-thought idea coming when most needed.
The development aspirations of the East African region are such that the need for engineers remains vastly unmet. The Engineers Register in Kenya currently reports about 1,400 licensed Professional Engineers. Ultimately, Kenya being a leader in the region but boasting such a small number of engineers, no tangible technologies can be realized for economic growth. According to Uganda's New Vision daily, dated 14 April, 2015, the numbers of engineering professionals in Uganda are still low compared to her neighbours. It has 772 engineers, of which 494 are in practice. The current number implies a per capita of one engineer to 42,000 people versus a desired global average of 1:770. Thus, stakeholders in Sub-Saharan Africa should close ranks to train and license more engineers then place them in positions of responsibility to render unfettered engineering service to the region.
Question: How different will programmes at MKU's envisioned School of Engineering be is depended on the rate at which technology is advancing. To train an up-to-date graduate able to meet the growing technological challenges, state-of-the-art training facilities and laboratories are required to achieve the desired engineering training output into the market. Together with this, highly qualified engineering teaching staff and research are required to meet the market needs. To up the game and beat the challenge, MKU School of Engineering, Energy and the Built Environment conducted a benchmarking exercise to identify best practices that can be incorporated in our infrastructural development. Further, state-of-the-art engineering equipment manufacturing companies were approached for orders in training facilities. The School envisages setting up an "MKU Green Campus" that shall expose our students to new technologies that embrace green environmental technologies. This will only be one of its kind in Sub-Sahara Africa. Compared to most engineering training institutions in Kenya, such state-of-the-art facilities are likely to receive local and internationally recognized graduates from the MKU capable of facing the challenges of the new era of global warming.
Kenya's Vision 2030 development blueprint aspires to have a skills inventory for Kenya's human resources meant to indicate the distribution of well-trained Kenyans, especially for Kenyans possessing mid-level college and university training. The aspirations of the Kenya Government are to develop a database that is an indispensable tool for socio-economic planning for the country. MKU has a proud tradition of excellence in Applied Science and Technology. Through the support of management, we are building on this strong foundation. Indeed, we are in the process of advancing and developing a broader suite of Engineering Programmes and related disciplines in training and research that address the Vision 2030 aspirations. The school is designing "green" buildings which will be wholly served with solar photovoltaic energy to meet its energy needs, and generate additional power that shall be sold to earn the university revenue. The School has embarked on recruitment and sourcing of highly qualified personnel who shall drive our agenda in order to achieve the University's objectives.